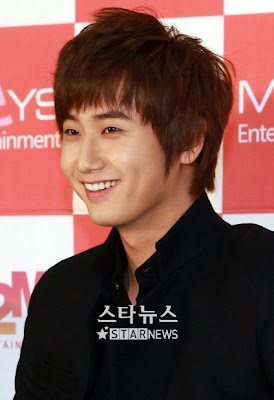 [News][2011.01.11] SS501 Heo YoungSaeng, To Release Solo Album by End Feb.. 'Strong Dance Song'
5-member male idol group SS501's member Heo YoungSaeng will be coming out as a solo singer next month.
Heo YoungSaeng will release a special album in end February at the earliest, and begin his full-scale solo activities.
Heo YoungSaeng's management agency B2M Entertainment revealed to MoneyToday StarNews on 11th "Heo YoungSaeng will take his first step as a solo singer. As the lead vocal of SS501, he will be performing a strong dance song that revolves around his good vocal."
Currently, Heo YoungSaeng is working full-fledge on the production of his solo album. According to his agency, in this album, Heo YoungSaeng will show his unique captivating voice and masculine beauty which was not shown during his group activities, making him to be viewed as a more matured vocalist.
Kim KyuJong and Heo YoungSaeng ended their contract between SS501 and DSP Media and joined B2M Entertainment which also houses Lee Hyori.
Credit: MTStarnews + SS601.com + planethyun@blogspot
English Translation: xiaochu @ Quainte501.com
Please don't re-edit + HOTLINK
Give proper credit when reposting, thanks!
---
♥ Terima Kasih Kerana Sudi Bace ! Like Yea Kalau Suka ! ♥
---